Join The New Black Militancy
GLOSSARY
Application service provider (ASP)
An online outsourcing or hosting service for software applications, typically for large businesses with hundreds of users or more. ASP users "rent" instead of buy applications, such as many back-office and e-commerce applications.
Architecture
How components of a system are connected to, and operate with, each other. Architecture manages voice, video, data and text--everything that travels on a network. Descriptions of architecture include the ability of the system to carry narrow, medium and broadband signals. It also describes how seamlessly a system can grow--or, in other words, how much it will cost to make it grow.
Biometrics
The science of measuring and analyzing biological features of humans. The stuff of science-fiction movies, it is used to scan retina patterns, measure and match fingerprints, voice patterns, etc., for authenticating someone. Biometrics is still an emerging technology, but is considered by many in the industry as a sure bet to replace passwords.
Chief Information Officer (CIO)
The CIO makes the computer systems go. The title is usually given to the person responsible for the computer systems, but it has come to encompass a broad range of duties, including the setting of strategic direction. A CIO makes sure a company has the right information technology to achieve its business goals.
Client Server
Computers on a local area network that the user (the client) can request information or applications from. More recently, however, client servers have come to refer to a computing system that splits the workload between desktop workstations and one or more larger computers joined on a network.
Competitive Local Exchange Carrier (CLEC)
A company that competes with the established local telephone company by providing its own network and switching. Such companies arose from the Telecommunications Act of 1996, which was intended to promote competition among both long-distance and local phone service providers. CLECs often provide various kinds of Internet connectivity and broadband services, usually in partnership with other providers.
Data Mining
The use of sophisticated search engines that use statistical algorithms to discover patterns and correlations in otherwise unrelated data. It's used as a way to find knowledge buried in the vast mountain of information either on the Internet or in a companies own files.
Dedicated Hosting
A server that is dedicated to the traffic to your Web site. Only very busy sites require dedicated hosting. Indeed, many companies purchase their own servers and set them up at a Web-hosting facility that provides fast access to the Internet. This practice is called co-location.
DSL (digital subscriber line)
High-bandwidth information delivery to homes and small businesses over ordinary copper telephone lines. First installed in 1998, most businesses in urban areas, where the service is most prevalent, can receive data at up to 6.1 megabits (millions of bits) per second. But more typically data can be received over DSL at about 1.544 megabits per second and can be sent at about 128 kilobits per second. DSL is expected to replace ISDN in many areas and to compete with cable modems in bringing multimedia and 3-D to homes and small businesses.
Electronic Data Interchange
The process of creating standardized forms of documents used by the systems of two different companies. The typical use is a simple online ordering form that is standardized for both the customer and the supplier.
Enterprise Resource Planning
ERP is the use of complex applications employed by large businesses to manage inventory and integrate all the different processes of a business across multiple divisions and organizational boundaries. Used typically on an intranet, it allows different parts of vast enterprises to speak a common language and share information more readily.
Ethernet
The most popular form of local area network. Invented by Xerox Corp., it typically uses coaxial cable or other special grades of wiring that can provide high-speed communication to users on a network.
Exchanges
In Internet-speak, a two-sided marketplace where buyers and sellers negotiate prices, usually with a bid-and-ask system. Exchanges are typically centered around specific industries, where all the users can compare and contrast products and services based on common standards.
Extranet
A closed network that is set up to conduct business among an organization's employees, between an organization and its customers, and between an organization and its suppliers. Extranets typically include Web sites that provide information to employees and also have secure areas to provide information to customers and other outsiders with whom an organization wants to give limited access to its own network.
Firewall
A set of related programs that protects a private network from intruders. Firewalls are typically installed along with router programs and keep outsiders from accessing information on an intranet. But it also typically is used to prevent users on an intranet from bringing in unwanted stuff from the Internet.
Gateway
A connection from one network to another. The Internet is often described as a set of networks all connected by gateways. Gateways also involve the use of routers and switches.
HTML
Hypertext markup language is the language of the World Wide Web. It is a set of markup symbols or codes inserted in a file that tell an Internet browser how to display a Web page.
Intranet
A private network within a company or organization. Typically, an intranet of several computers is linked to the Internet through some kind of gateway, so that a company can share information among insiders and also, where appropriate, share it with outsiders on the Internet (a setup that's also called an extranet). In essence, it is a miniature version of the Internet, and is usually accessed using the same browser technology.
ISDN
Integrated services digital network is a system for digital transmission of data over telephone copper wires. Home and business users who install an ISDN adapter (in place of a modem) can access data, including graphics-intensive Web pages, at speeds up to 128 kilobits per second. ISDN requires adapters at both ends of the transmission, so your Internet service provider also needs an ISDN adapter. ISDN is generally available from the phone company in most urban areas.
Legacy
A word often bandied about by information technology consultants, "legacy" refers to an application or information system into which a company has invested a lot of time and money. For many companies to install fancy new software and hardware, it must be able to marry up to its legacy system. Legacy systems are typically viewed as an unfortunate but unavoidable impediment to large-scale upgrades.
Middleware
A type of software that allows other types of software to talk to each other. But the definition of middleware is changing all the time, and is often used to describe any software system that is invisible to the user, but makes two or more software applications work seamlessly together.
Outsourcing
Contracting out a company's functions to outsiders. It could include everything from running a phone system to customer relations. Senior management typically likes outsourcing because it provides a level of certainty and accountability. Middle management generally dislikes it because it means, at the least, that they give up power and, at the worst, they get fired. Wired companies, conceivably, could outsource nearly everything.
Router
A device or, in some cases, software, that figures out how to send information to its destination. The router is connected to at least two networks and decides which way to send data based on what's going on inside the networks. Located at juncture points, routers are the traffic system of the Internet.
Switch
A network device that decides a path on which to send a piece of data to its next destination. A switch usually includes the function of the router--a device or program that comes up with the best way to send data over a network. In general, a switch is a simpler and faster mechanism than a router, which requires knowledge about the network and how to determine the route.
TCP/IP
Transmission control protocol/Internet protocol is the basic communication language, or protocol, of the Internet. Every computer with access to the Internet has a copy of the TCP/IP program that allows it to communicate with every other computer on the Internet--or at least every other computer that wants to send and receive messages.
Server Farm
A group of servers housed together in one location. The server farm usually functions as an off-site location where businesses store raw data, Web pages and online functions, or any combination of these. Depending on the company running the server farm and the level of service provided, the servers can have individual operating systems or a shared operating system, and may also be set up to balance the load of information requests across a number of severs when demand is high.
Supply Chain Management
Coordinating processes involved in producing, shipping and distributing products. Typically used by large manufacturers, it employs the Internet and often highly specialized software to make manufacturing more efficient.
Viral
A very apt name for a very common phenomenon on the Internet: self-propagating practices or patterns of behavior. Napster, the soon-to-be-outlawed music copying service, is a viral service, as are other forms of community-oriented platforms that, as they grow, work better and faster.
Web Hosting
The function of housing, serving and maintaining files for one or more Web sites. Web hosts offer super-fast connections and easy access to the backbone of the Internet. Many Internet service providers, such as America Online, offer free, basic Web site hosting for members. But more complex Web sites are increasingly hosted by companies such as Digex and PSINet.
XML
Extensible markup language was designed so companies could do business with each other on the World Wide Web. It creates common information formats for sharing information over the Web.
Godfrey DCGOGO Henneghan, "INTERNET GURU"
Key Word(s) For All Search Engines " DCGOGO"
DCGOGO
King of Go Go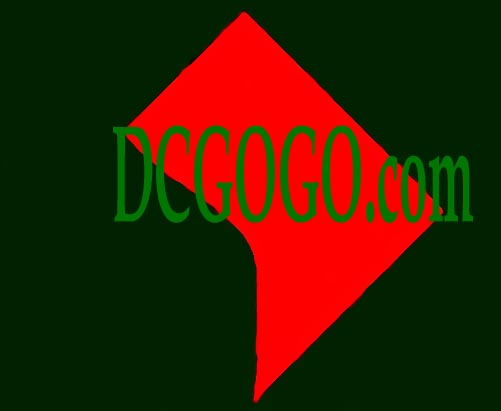 Copyright © 1999 - 2008 Digital Divide Busters All Rights Reserved

PROTECT CHILDREN FROM POTENTIALLY HARMFUL MATERIAL
This Internet Site Is Dedicated To The Memory of Emmett Till
((((The New Black Militancy))))